Because of travel and physical distancing restrictions imposed during the COVID-19 crisis, the LAMPHHS 2020 Annual Meeting was held virtually/remotely on May 7th and May 8th in the afternoons (Eastern Time), instead of in Ann Arbor, Michigan. This virtual conference was free and open to all current, dues-paying members. The Program Committee, chaired by Rachel Ingold, worked with presenters to set up the final schedule. Most presentations spoke live; several were pre-recorded. The Zoom link was posted to the society's new members-only google group, LAMPHHS-L, to which all members are subscribed.


Presentations available on LAMPHHS YouTube Channel [please Open Link in New Window]
Presentations available on OSF Meetings (Center for Open Science) [please Open Link in New Window]
In Memoriam: a tribute to Lucretia McClure (1925-2019), Patsy Gerstner (1933-2020), and Linda Lohr (1948-2020), was prepared and presented by Keith Mages on the opening day of the 2020 annual meeting.
Annual Business Meeting Attendees, May 7 (courtesy of Gabrielle Barr):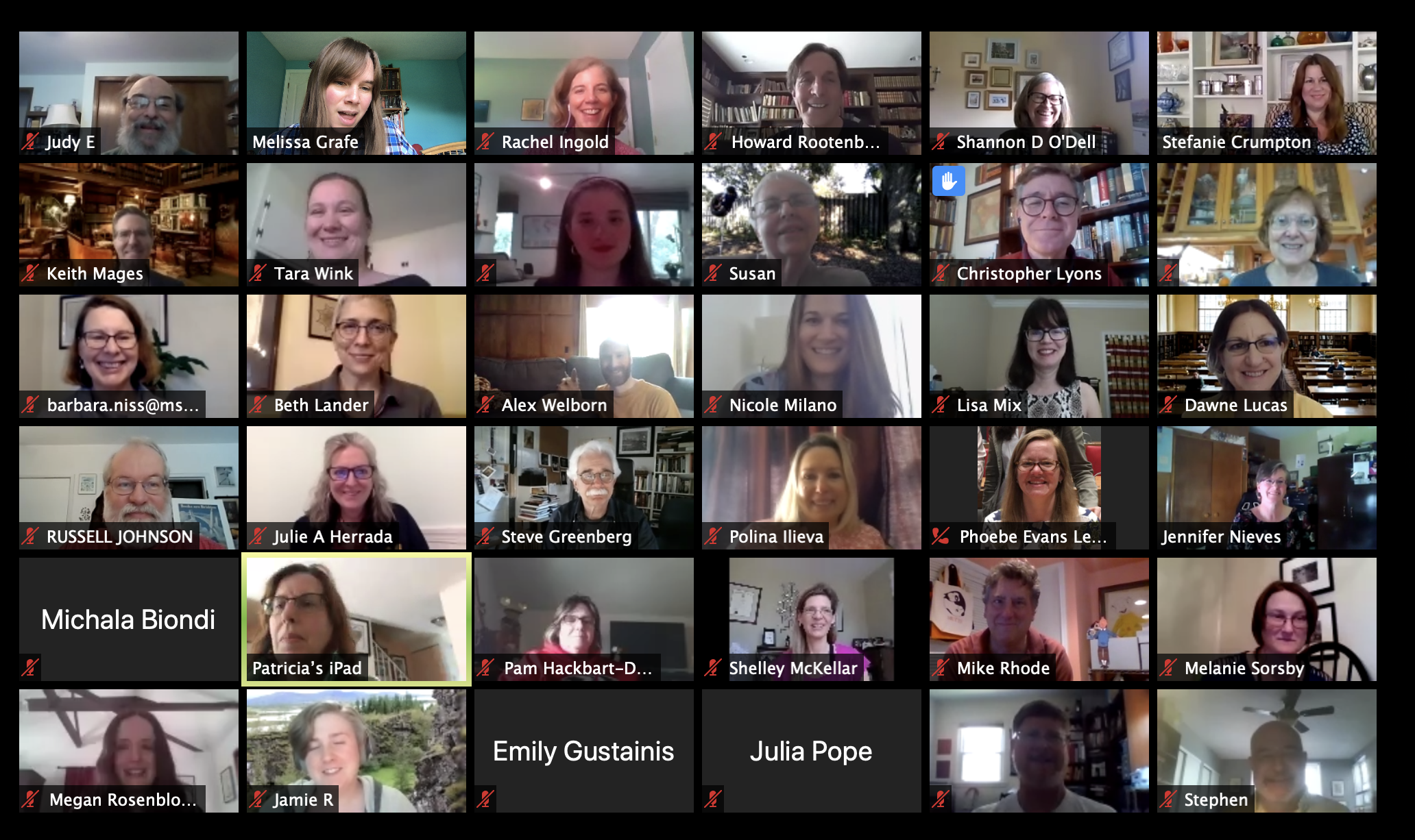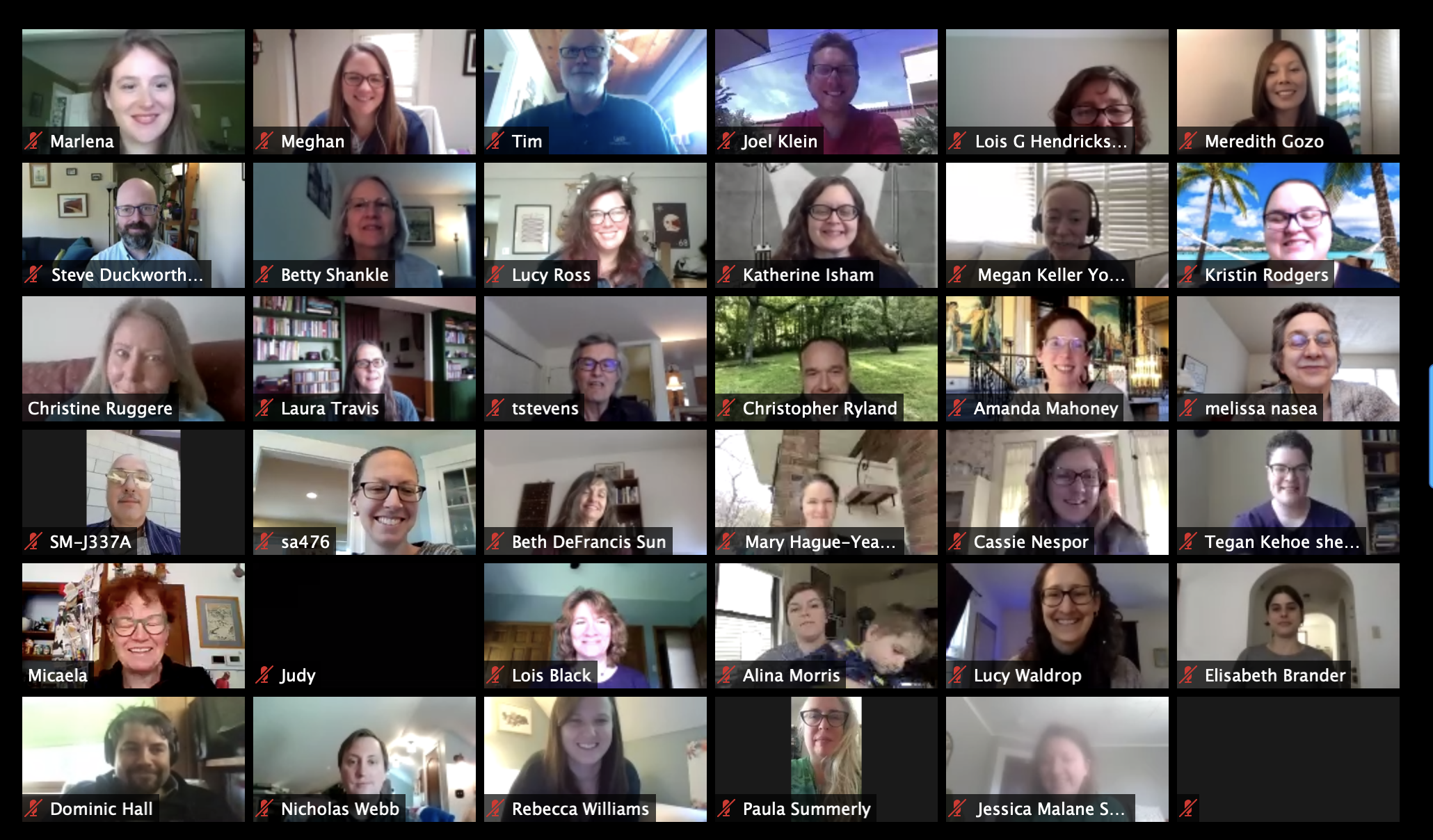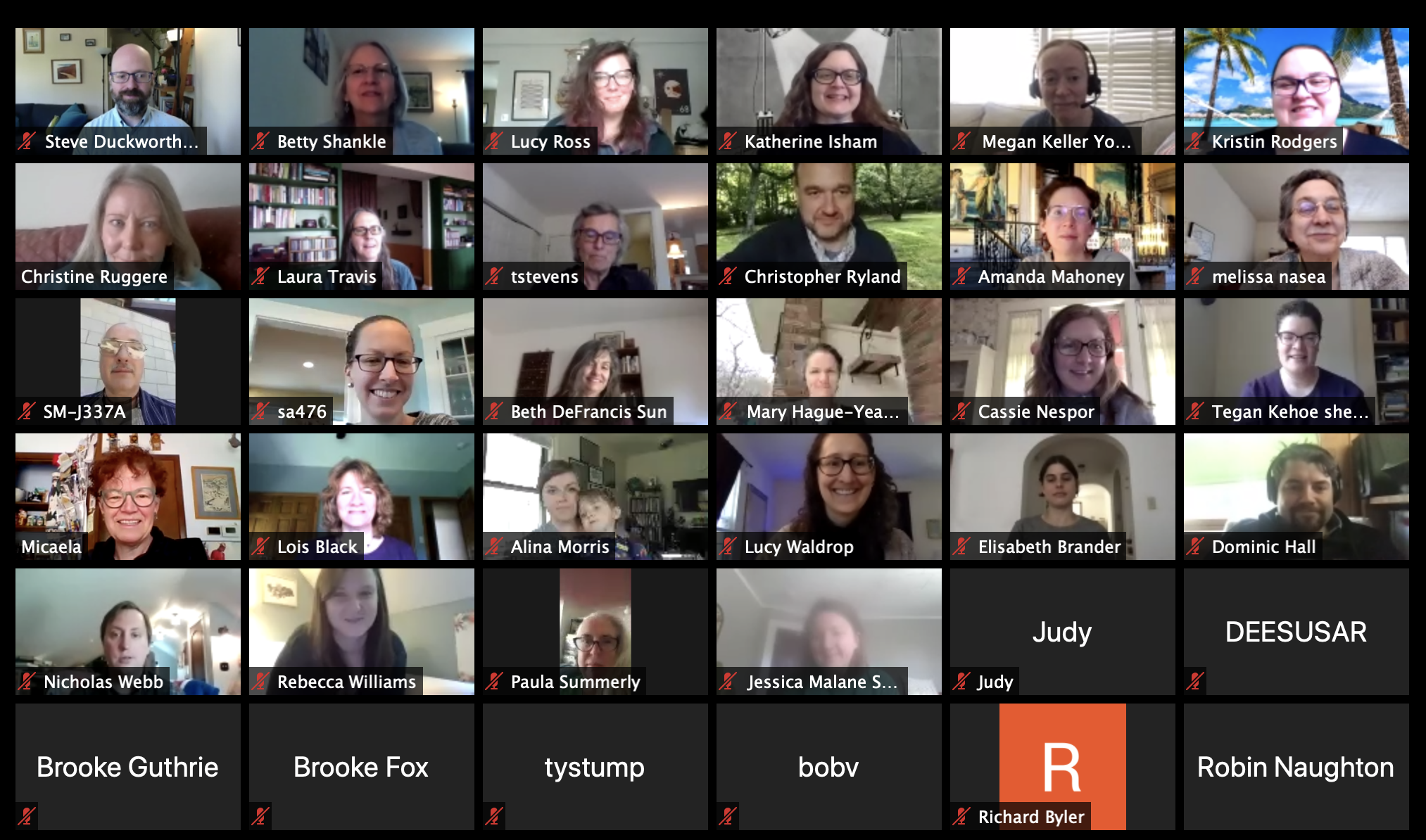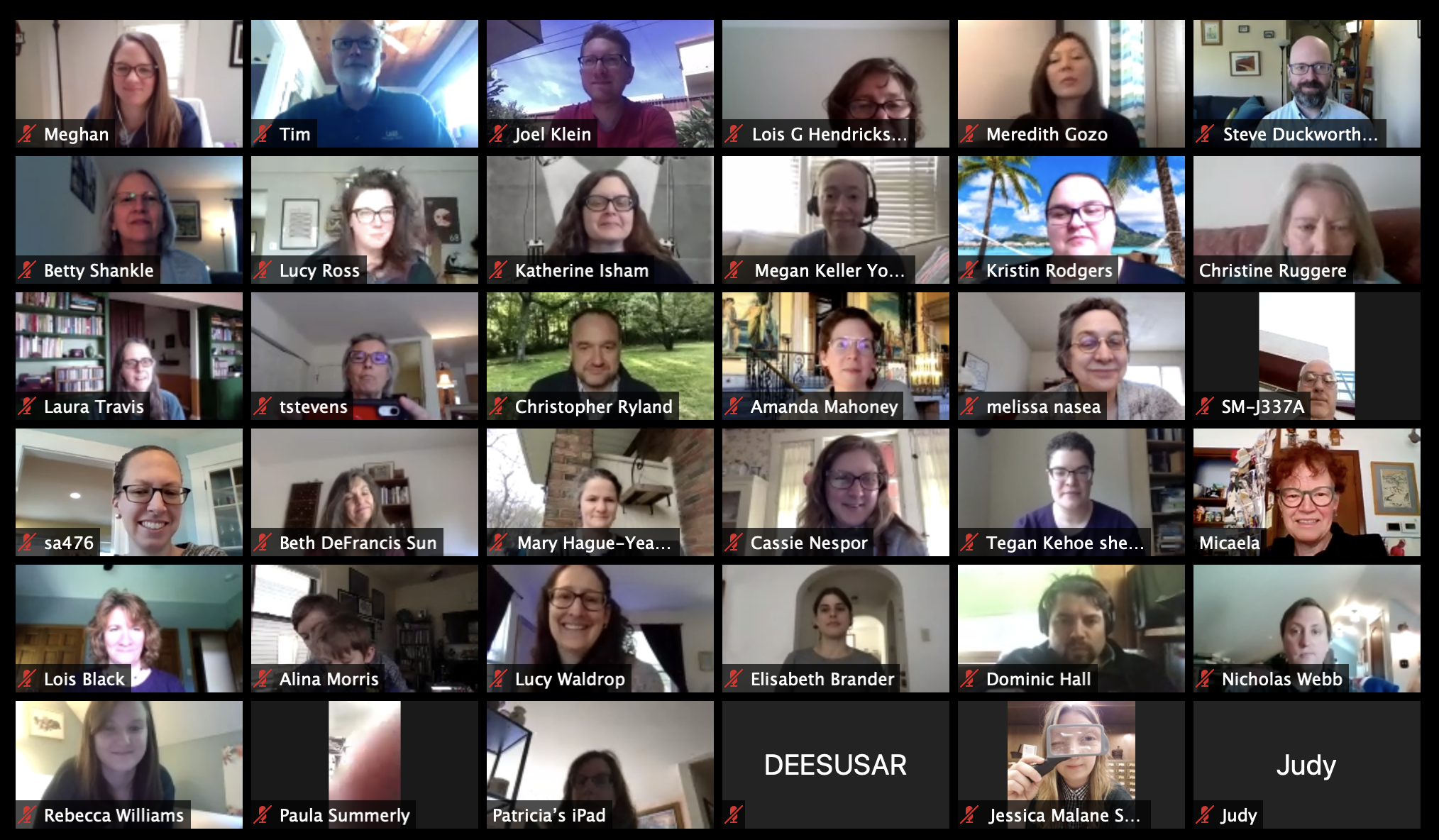 Scheduled Meetings of AAHM (LAMPHHS meets on Wednesday afternoon/evening and Thursday of that week):

AAHM 2021: Madison, Wisconsin (May 13-16)
AAHM 2022: Saratoga Springs, New York (April 21-24)
AAHM 2023: Ann Arbor, Michigan
AAHM 2024: Kansas City, Kansas

2020 LAMPHHS Annual Meeting (Ann Arbor, Michigan) (older/replaced version)


2019 ALHHS/MeMA Annual Meeting (Columbus, Ohio)


2018 ALHHS/MeMA Annual Meeting (Los Angeles, California)


2017 ALHHS/MeMA Annual Meeting (Nashville, Tennessee)


2016 ALHHS/MeMA Annual Meeting (Minneapolis, Minnesota)


2015 ALHHS/MeMA Annual Meeting (New Haven, Connecticut)


2014 ALHHS Annual Meeting (Chicago, IL)


2013 ALHHS Annual Meeting (Atlanta, GA)


ALHHS Blue Book (Guidelines for Organizers of ALHHS Annual Meetings, 2008 edition)

Librarians, Archivists, and Museum Professionals in the History of the Health Sciences: 2020 Annual Meeting
Last updated 9 May 2020